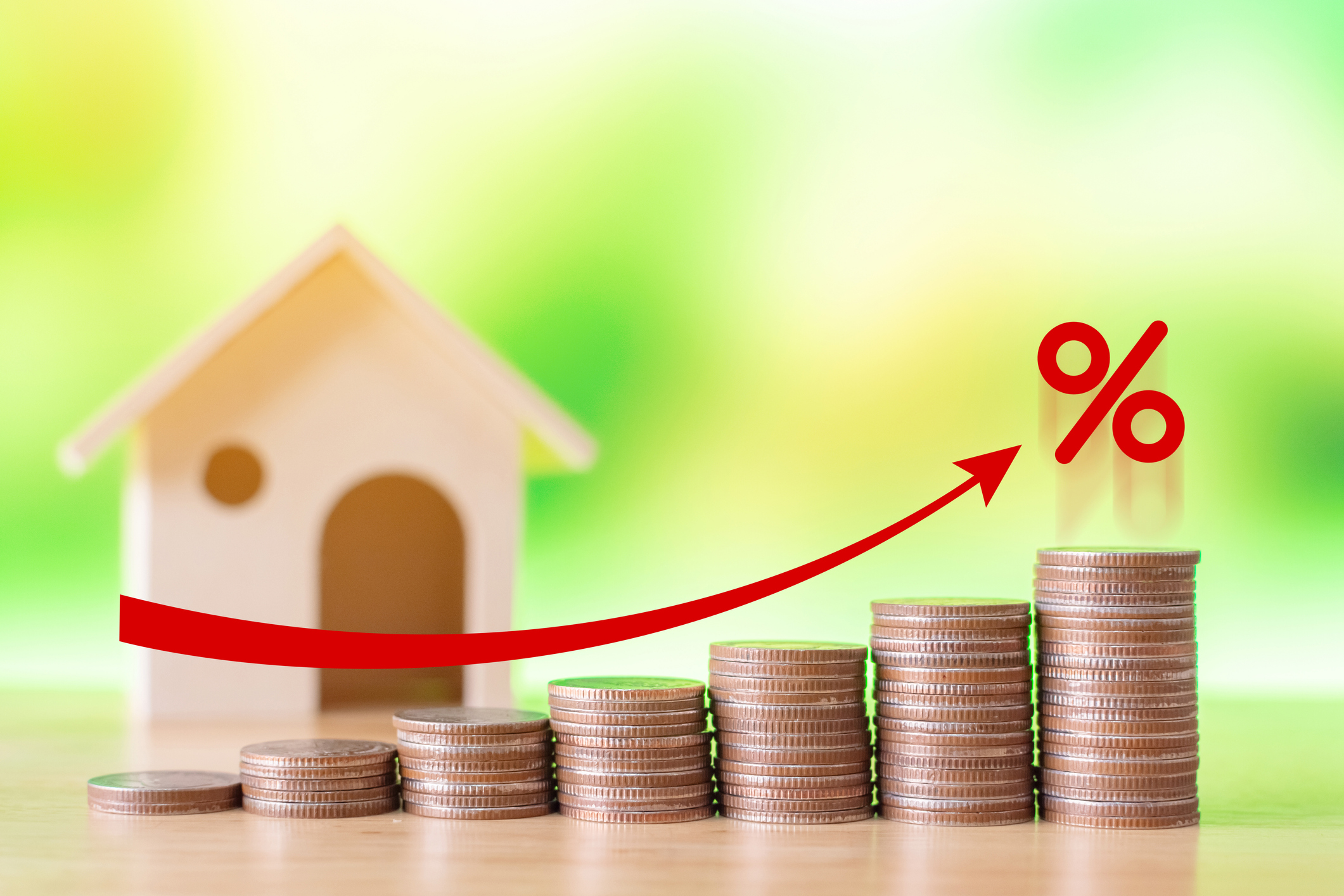 Where are interest rates headed?
This question was one of many which were addressed during our annual Market Forecast yesterday.
Our Chief Economist, Matthew Gardner, provided insight on rates, prices, inventory and many other fascinating topics.
Matthew's prediction is for rates to creep up to 3.07% by the end of 2021.  They are currently at 2.79%.
The image below shows how his prediction compares with predictions of his economist colleagues.
Please let me know if you have questions or if you would like a recording of the full presentation.
The owners have decided on an offer and we'll update status as soon as we have everyone's signature on the counter. Great Opportunity in desirable South College Heights!  605 Dartmouth Trail is right in the center of Mid-Town Ft Collins and just blocks from shopping, entertainment, the Mason St corridor and only minutes from CSU and Downtown! This home does need a lot of work. The owners have had mold and asbestos professionally mitigated and the demo work is already done here. This property is being sold "As-Is" through a family trust and is priced accordingly. Contact Brandon Bidwell at (970) 215-1573 for your private showing for more information or click the link below for more details.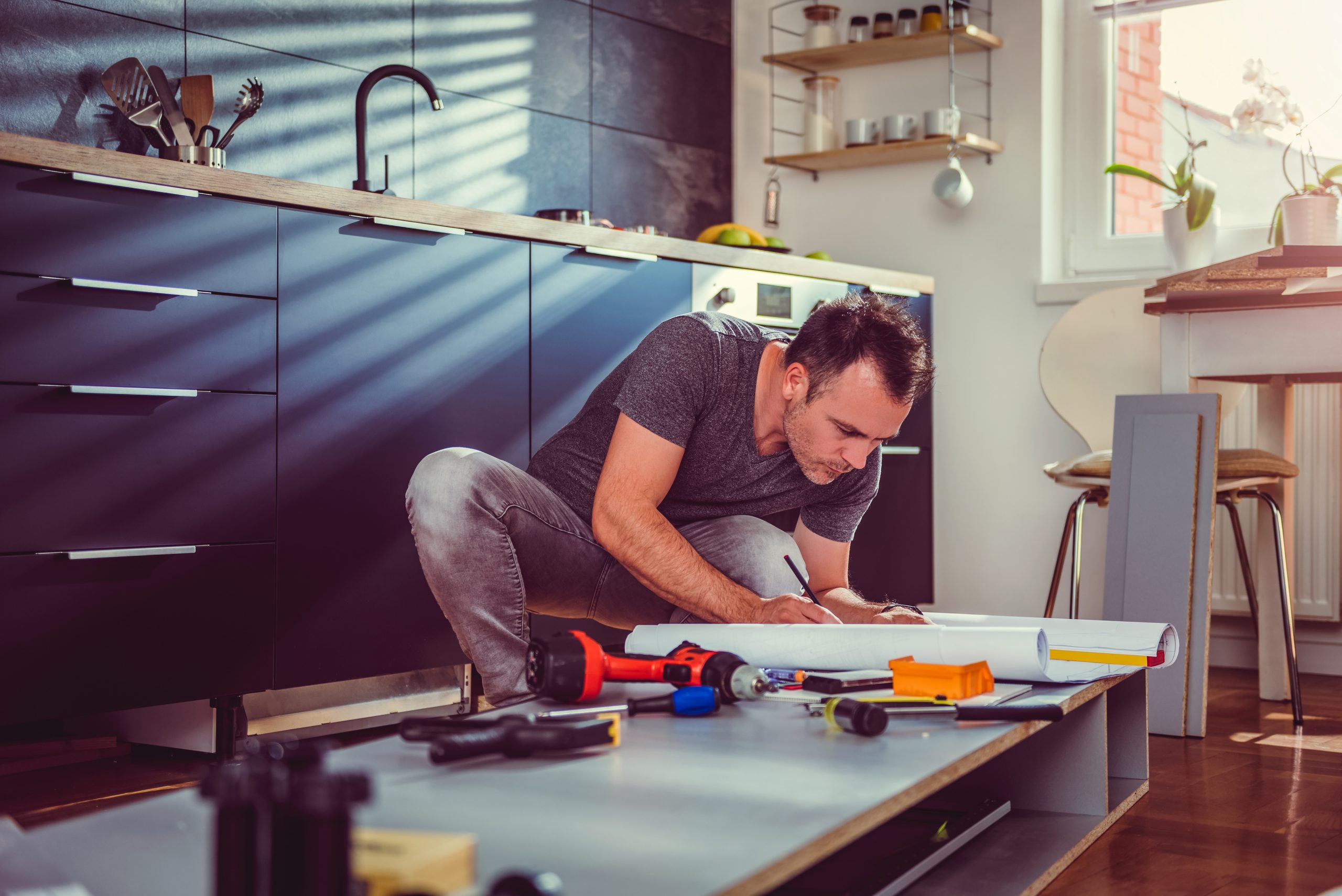 Americans spend $400 billion per year remodeling their homes.
So, which remodeling investment gives the best return when it comes to resale value?
It should come as no surprise, especially leading up to Thanksgiving, that the best money to spend upgrading your home is in the kitchen.
It's the place where most homeowners spend most of their waking hours.
According to the research from the National Association of Realtors, it's where remodelers will see the biggest return on investment.
Here is the ranking of various projects in terms of the value it adds to the home:
Complete kitchen remodel
Kitchen upgrade
HVAC replacement
Owner's suite renovation
Bathroom renovation
Finishing a basement
Adding a bathroom
If you have questions about what your property is worth or what the best remodeling value for your home is feel free to reach out. I'm always happy to share what I've learned.
For the 14th time this year, 30-year mortgage rates set a record and hit an all-time low.
Based on data just released by Freddie Mac, rates are now at 2.71%.  Their weekly survey of the 30-year mortgage rate dates back to 1971.
Just one year ago rates were at 3.68%.
So, what does this mean for buyers?
Based on a $400,000 loan, current rates result in a monthly payment that would be $212 less than one year ago.
Image Source: Shutterstock
For some home buyers, a fixer-upper is their idea of a dream home. Preparing for the process comes down to creating a plan, knowing what to look for, and understanding what financing options are available.
Create a plan 
Fixer-uppers require a future-oriented mindset. Knowing the magnitude of the project you and your household are willing to take on will help dictate your budget and expectations as time goes on. Understand that in addition to the down payment and closing fees, the costs inherent in a fixer-upper purchase have the potential to go over-budget easily. Familiarize yourself with permitting in your area to understand how to navigate any legal roadblocks in the renovation process.
What to look for 
Location: Whether you are purchasing a fixer-upper with plans to sell it, rent it out, or live in it, consider its location before purchasing. If you're planning on selling or renting, location is one of the most important factors to making a return on your investment. And if you're planning to live in your fixer-upper, keep in mind that location will be a large part of your experience in the home.
Scope of renovation: If you are looking for a smaller scale renovation, look for fixer-uppers that require cosmetic projects like new interior and exterior paint, fresh carpeting and flooring, appliance upgrades, and basic landscaping maintenance. More expensive and involved projects include reroofing, replacing plumbing and sewer lines, replacing HVAC systems, and full-scale room remodels.
Inspections: Beyond a standard home inspection, which covers components of the home like its plumbing and foundation, consider specialized inspections for pests, roof certifications, and engineering reports. This will help differentiate between the property's minor flaws and critical problems, further informing your decision when it comes time to prepare an offer.
Financing options
Renovation loans allow buyers to finance the home and the improvements to the home together. Extra consultations, inspections, and appraisals are often required in the loan process, but they help guide the work—and thereby, added value—of your fixer-upper. Talk with your lender about which option is best for you.
If you're interested in buying a fixer upper, just let me know and I'll be happy to help you understand the process and discuss what makes the most sense for you.
Now that we've made it through a very unique 1st half of 2020 it's a good time to look back and see how Troutman Park's Real Estate market has done compared to other recent years. Many felt like property values would decline like so many other investments did through all the Covid-19 adjustments. If you own a home in the Troutman Park area you'll probably be happy to see that we've actually fared quite well though. Here are the numbers:
2020 Q1-Q2  29 homes sold for $11,357,425. They ranged from $325,000-$507,000 at an average of $391,635
2019 Q1-Q2  33 homes sold for $12,724,583. They ranged from $320,000-$477,000 at an average of $385,593
2018 Q1-Q2  24 homes sold for $8,813,900. They ranged from $290,000-$465,000 at an average of $367,245
2017 Q1-Q2  25 homes sold for $8,594,519. They ranged from $257,000-$443,000 at an average of $343,780
2016 Q1-Q2  27 homes sold for $8,645,100. They ranged from $205,000-$436,000 at an average of $320,188
A noteworthy sale from April this year was 731 Benthaven St which set the all time record high for our neighborhood at $507,000! So as you can see the 1st half of 2020 was actually quite impressive for property values here in Troutman Park, especially in light of everything we've all gone through recently.
If you have questions about Real Estate I'm always happy to share what I know. I grew up here in Fort Collins, I've worked in Real Estate since 2002 and live right here in Troutman Park so feel free to reach out if you ever have questions.
This week on "Mondays with Matthew": Now that things have settled down somewhat following the initial impact of COVID-19, Matthew dives into the topic of mortgage rates. Will they go below 3%? Matthew discusses this and the factors that have formed his updated 2020 and 2021 mortgage rate forecast. 
Online home valuations can vary quite a bit. When I looked up my homes value online I found estimates that ranged anywhere from $435,836 to $525,442 (that's an 18% margin). After looking over a market analysis I prepared the fact of the matter is that my home's worth somewhere around $435,000 to $450,000.
If you're curious to know what your home might be worth online home valuations are a fair place to start. Here is a resource that you can use to compare some of the most popular home valuation sites side by side and all in one place: https://www.windermere.com/whatsmyhomeworth
There are several variables that online valuation tools have a difficult time calculating however (condition, improvements/updates, proximity to busy streets, views and current available comparable inventory, etc.)
If you want to get more clarity on your home value it's important to consult a real estate professional that has experience in your neighborhood. I've worked hard to develop my expertise in the Troutman Park market by previewing most of the homes for sale here over the last 10 years and then analyzing the terms of their sales. I'm not just a realtor, I'm also a Fort Collins native and resident of our neighborhood that's dedicated to this community.
I'm always happy to share what I've learned so please let me know if I can answer any questions you might have.
All in for Troutman Park!
Whether you're a skier who loves the mountain slopes of Colorado, a lover of the beaches of Southern California, or a potential retiree seeking to escape the snow-laden Northeast for the wide-open, sunny lands of Arizona, there are homes available to meet a wide range of budgets. The biggest decision a potential second homeowner must make is whether they are going to solely own their vacation home or turn it into a vacation rental. Here are the advantages and disadvantages to both options:
Investing in vacation rentals
Pros:

A good vacation rental property generally provides a healthy rental revenue which could potentially cover mortgage payments while also generating healthy additional profit.
Using an online short-term rental service like Airbnb makes it convenient to manage your rental property. Their website interface makes pricing, marketing, and communication with potential guests quite straightforward and easy. Airbnb will also oversee the billing process for you.
You may qualify for federal tax breaks and deductions related to your investment property. Everything from professional fees or commissions – including property management services- to cleaning and maintenance are potential tax write-offs.

Cons:

Vacation rentals can be costly to manage, both in terms of time and money. These properties may require seasonal upkeep and special maintenance considerations. You may even incur costs to maintain or monitor the property even when it's not actively being utilized.
Vacation rental properties are particularly sensitive to seasonal fluctuations and economic downturns, which could leave you financially exposed if you suffer a lack of booking revenue.
Many states and cities are cracking down on short-term rental services. In California, for example, the fight has been primarily local, reaching a fever pitch in the San Francisco Bay Area. Increasingly state and local municipalities are seeking to reign in short-term vacation rentals, which could put a damper on potential revenue from these properties.
You may experience higher renovation and repair costs on a short-term rental. Most travelers expect the latest appliances and furnishings, so you will have to update every few years. Unfortunately, short-term renters are less likely to report any necessary repairs and guests are far less likely to treat the property with respect since there's no sense of ownership or obligation.
Owning a vacation home
Pros:

Long-term profits: While assets fluctuate in value in the short term, vacation properties are more likely to retain their value and appreciate because they are located in popular areas with a geographically limited supply.
Familiarity: Returning to the same place time and after time can be comforting as you become familiar and comfortable with the location. It allows you the freedom to be yourself and the opportunity to expand long-term friendships with residents.
Convenience: The ability to conveniently store items that are used exclusively at the second home simplifies travel and packing.
Retirement head starts: Though we may love where we work and live, every place has its drawbacks. A common goal of retirement is to have a place to retreat for the times of the year we dislike the most at our main residence. Locating and buying a second home prior to retirement enables you to experience the benefits of a refuge before actual retirement, a time to correct and amend your plans if the reality is different than the dream.

Cons:

Initial purchase costs: Most people have higher expectations for a property that they intend to own, rather than to rent. These expectations can translate into high prices.
Home maintenance: As the homeowner, you are responsible for all home maintenance work.
Travel time: A second home will be located hours from your primary residence, requiring either long auto trips or airline flights.
Inflexibility: If you are paying a significant amount of money each month for a second home, you may feel that you need to constantly visit the property to justify your investment.

Condominium homes are a great, low-maintenance choice for a primary residence, second home, or investment property. This alternative to the traditional single-family home has unique issues to consider before buying, as well as unique benefits.
Increasingly, condos are not just for first-time homebuyers looking for a less expensive entry into the housing market. Empty-nesters and retirees are happy to give up mowing the lawn and painting the house. Busy professionals can experience luxury living knowing their home is safe and well-maintained while they are away on business.
If you are considering buying a condominium for a home, here are a few things you should know:
Condominium basics:
With condominiums, you own everything in your unit on your side of the walls. Individual owners hold title to the condominium unit only, not the land beneath the unit. All owners share title to the common areas: the grounds, lobby, halls, parking areas and other amenities. A homeowners' association (HOA) usually manages the complex and collects a monthly fee from all condominium owners to pay for the operation and maintenance of the property. These fees may include such items as insurance, landscape, and grounds up-keep, pool maintenance, security, and administrative costs.
The owners of the units in a condominium are all automatic members of the condo association. The association is run by a volunteer Board of Directors, who manage the operations and upkeep of the property. A professional management company may also be involved in assisting the board in their decisions. The condo association also administers rules and regulations designed to ensure safety and maintain the value of your investment. Examples include whether or not pets are allowed and the hours of use for condominium facilities, such as pools and work-out rooms. Should a major expense occur, all owners are responsible for paying their fair share of the expense.
The pros and cons of condominium living:
The condominium lifestyle has many benefits, but condominium ownership isn't for everyone. Whether living in a condominium works for you depends on your current and planned future lifestyle. By necessity, condominium associations have a number of standardized rules. You need to decide whether these regulations work for you or not. Here are some points to keep in mind if you're considering condominium living.
Convenience: People who love living in condominiums always cite the convenience factor. It's nice to have someone else take care of landscaping, upkeep, and security. Condominium homes are often located in urban areas where restaurants, groceries, and entertainment are just a short walk away.
Luxury amenities: May condominiums offer an array of amenities that most homeowners couldn't afford on their own, such as fitness centers, clubhouses, wine cellars, roof-top decks, and swimming pools. Lobbies of upscale condominiums can rival those of four-star hotels, making a great impression on residents.
Privacy: Since you share common walls and floors with other condominium owners, there is less privacy than what you'd expect in a single-family home. While condominiums are built with noise abatement features, you may still occasionally hear your neighbors.
Space: Except for very high-end units, condominiums are generally smaller than single-family homes. That means less storage space and often, smaller rooms. The patios and balconies of individual units are usually much smaller as well.
Autonomy: As a condominium owner, you are required to follow the laws of the associations. That means giving up a certain amount of control and getting involved in the group decision-making process. HOA bylaws vary greatly from property to property, and some people may find certain rules too restrictive.
Things to consider when you decide to buy:
Condominium homes vary from intimate studios to eclectic lofts and luxury penthouses. The right condominium is the one that best fits your lifestyle. Here are a few questions to ask to determine which condominium is right for you.
How will you use it? 
Will your condominium be your primary residence? A second home? An investment property? While a studio may be too small for a primary residence, it might be a perfect getaway. Also, consider how your lifestyle may change over the next five to seven years. If you are close to retirement, you may want to have the option of turning a vacation condominium into your permanent home.
What amenities are most important to you?
Amenities vary location to location. Decide what you want, and you can be assured of finding it. Most urban and resort condominiums have an enticing array of extras, from spas to movie screening rooms to tennis courts.
What are your specific needs?
Do you have a pet? Some associations don't allow them; others have limitations on their size. Most buildings will have a rental cap, so be sure to know what that cap is if you're buying as an investment. Parking can also be a major issue, especially in dense, urban areas. How many spaces do you get per unit? Do you pay extra if you have more vehicles?
Cost: Condominium homes typically cost less than houses, so they're a great choice for first-time buyers. However, because condominiums are concentrated in more expensive locations, and sizes are generally smaller than a comparable single-family home, the price per square foot for a condominium is usually higher.
Finally, once you've found a property you like, examine the association's declaration, rules, and bylaws to make sure they fit your needs. The association will provide you with an outline of their monthly fees and exactly what they cover so you can accurately budget your expenses.
Ask to review the association board's meeting minutes from the past year to get an idea of any issues the association is working on. An analysis of sales demand and property appreciation compared to like units may help ensure that you make the best possible investment.